Aluminium Sliding Window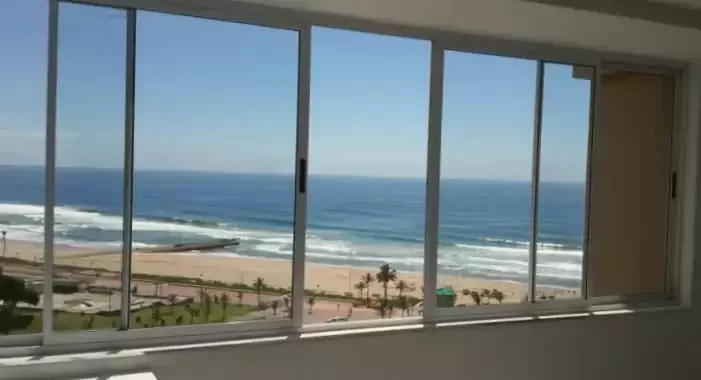 Aluminum sliding windows are a type of door and window systems that have been developed in some markets, such as Iran and Middle east. These windows are used in large and commercial buildings as a more economical option and in small spaces for better use. These systems are an ideal option for homes with limited interior space.
These windows and doors are a new generation of door and window systems that offer a new solution for providing advanced technologies and a high quality system for homes. In addition, these systems are a good option for covering large openings due to the optimal design and numerous innovations that have been used in the design of these systems. Also, due to their diverse capabilities and high efficiency, they increase the ability of architects to design and create very beautiful constructions.
Types of aluminum sliding windows
sliding windows can be divided into single slider, multi-slider and vertical categories. Each of these models will be explained below.
single slider window
In this type of window, only one slider is movable and opens and can be moved to the right or left.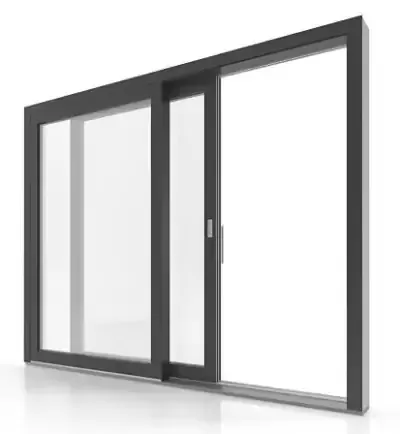 multi slider window
In cases where we need more air conditioning in the building and in larger rooms, we use multi slider windows. In this type of window, as its name implies, two or more sliding window sills are movable.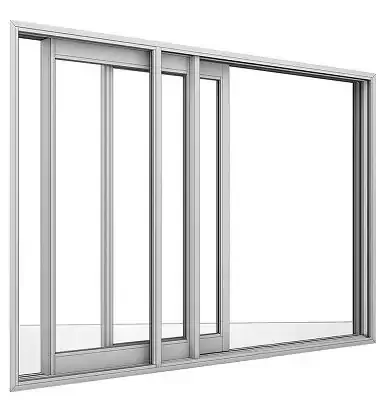 vertical sliding window
These types of windows open vertically (from top to bottom) in the opposite direction to the previous windows. These types of windows are suitable for small spaces and places where horizontal windows are not installed. It should be noted that due to the high vertical load in this type of sliding windows, high quality fittings should be used.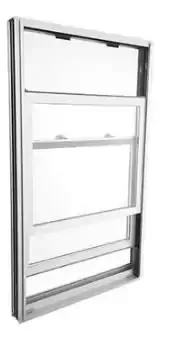 advantages of aluminium sliding windows
• Occupy less space for your performance
• Ability to use single and double glazing, shutters, external shutters and…
• Has different designs and types
• Modern aluminum sliding system for smoother movement (zero friction)
• High performance rollers
• Stainless steel rails allow smooth and comfortable sliding of the hinge
• Existence of pocket doors in this system
• Multi-point safety lock hardware for higher level of security
In the following, you can see the modern design of sliding windows by Alumil company. It is noteworthy that Alusys is the representative of Alumil in Iran.
The difference between sliding window and hinged window
When it comes to choosing the right window for your building, the size of your window opening will greatly influence your decision. Aluminum sliding windows are used in openings that are wider than their height. They open sideways and one of the windows slides over the other. Unlike hinged windows, these windows do not have the ability to open from top to bottom.
air conditioning
There are differences in how air passes through the openings, depending on how each type of window is made. Most hinged windows open halfway, so air can pass through half of the opening. With conventional aluminum sliding windows, half of the window is closed or overlapped, so the windows provide less ventilation. However, Alusys aluminum sliding windows are designed to allow both windows to open simultaneously, allowing maximum ventilation from the sliding window. This factor is important in Middle Eastern countries such as Iran, which have hot summers
Energy saving
Both sliding and hinged windows are energy efficient, but there is a difference between the two options. Since you must be able to open an aluminum sliding window, the sealants must be somewhat flexible so that the window can move easily on the rails. But the hinged window sealant is not flexible. While both window options are energy efficient, hinged windows are more energy efficient because they are not flexible in design.
ALUSYS: sliding windows manufacturer in Iran and the Middle East(Some implemented projects)